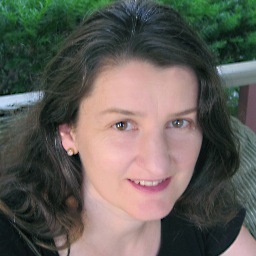 Sara Eckel is the author of It's Not You: 27 (Wrong) Reasons You're Single, (Perigee, 2014). A full-time freelance writer since 1997, Sara's essays, arts criticism and reported pieces have appeared in The New York Times, The Washington Post, The BBC, The Boston Globe Magazine, Salon, The Daily Beast, Forbes, The Shambhala Sun, Nerve, The Village Voice, Bookforum, Time Out New York, Good, Working Mother, Self, Martha Stewart Living, Cosmopolitan, Women's Health and many other publications. Her short fiction has been published in Speakeasy and Sanskrit. For five years, Sara was a nationally syndicated opinion columnist, with her weekly column appearing in more than two-hundred newspapers nationwide.
Sara studies meditation and Buddhist teachings at Sky Lake Lodge in Rosendale, NY, and the Shambhala Meditation Center of New York in New York City. She lives in Kingston, NY, with her husband.
You can reach her at saraeckel [at] earthlink [dot] net.